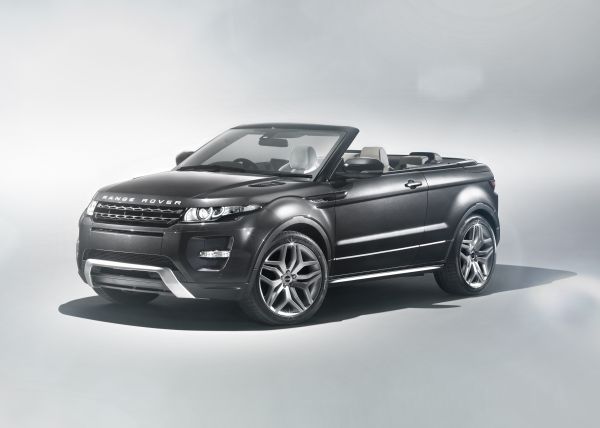 Range Rover has topped its new Evoque SUV, with the unveiling of the surprisingly handsome Evoque Cabriolet Concept.
The topless SUV joins the quirky Murano CrossCabriolet, but unlike the big Nissan, the Evoque range offered an existing three-door production car as a starting point. Range Rover says the Evoque Cabrio is no half-baked showcar, with a fully-retractable "premium" roof system and a Roll Over Protection System, a drop-down tailgate and a four-seat layout.
The company will reveal the car as a concept to gauge the interest and then decide if they want to put it into production or not. "We are excited to see the response to this concept as we assess the potential for building on the Evoque's exceptional success so far," John Edwards, Land Rover Global Brand Director said.
Even if the convertible Evoque gets the green light at the Geneva Show, it will still be a few years away. Land Rover has not done much engineering work yet, having just chopped the roof off to make this show car, which is reportedly only 75 kg heavier than the normal model, due to the structural worked needed to retain rigidity.